We Believe in
The Power of Love
Because we understand that hatred and ignorance simply breed violence, we rely upon the Power of Love to cultivate an atmosphere of peace, understanding, and mutual respect.
Anti-Semitism is a deadly pandemic that has been plaguing our Nation for centuries. You can help put an end to the ancient hate by educating yourself and others on the issues of anti-Semitism.
Fighting Anti-Semitism For Good
™ 
The ADL is a not-for-profit public service organization that courageously defends against anti-Semitic genocide. Committed to fighting all forms of hatred, bigotry, and racism, ADL works to promote the sanctity of human life by striving to obtain equal protection of the Laws via truth, education, and Love. ADL is non-partisan due to the staunch belief that inclusivity is more important than politics.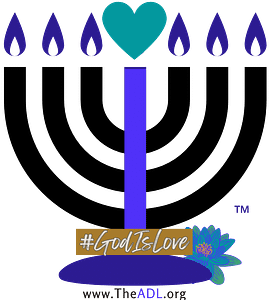 He that loveth not knoweth not God; for God is love.