origin & definition of
Anti-Semitism
we defend
The Virtue of Israel
Anti-Semitism is one of the oldest forms of hate to ever exist.
With origins dating back to about the 13th century B.C., hatred against the Children of Israel is ancient. This hate began from the time God formed the Israelites into a nation and extends up to the present day. Inhumane treatment of Israelites on a global scale brought about the need for the Anti-Semitism Defense League™ (ADL) to speak out against the discrimination and hatred of the Biblical Hebrews. (Proverbs 31:8-9)
Racial Profiling, systemic Injustice, and other forms of Prejudice is Anti-Semitism.
Unfortunately, the Children of Israel's Identity was lost. Because they sinned against God, Israelites were colonized and sent into captivity around the world where they remain to this day. The Anti-Semitism Defense League™ (ADL) works to bring awareness to the Israelitish Plight and help provide protection for Human Dignity.
Love is the Source, Strength, and Weapon of Choice to Combat Anti-Semitism.
Undying Love for the People is what drives our passion and devotion to helping the helpless. At the Anti-Semitism Defense League™ (ADL), we understand that we are our brothers' keeper. And we embrace the opportunity to love our neighbor as ourselves--like the Lord commanded. (Mark 12:31).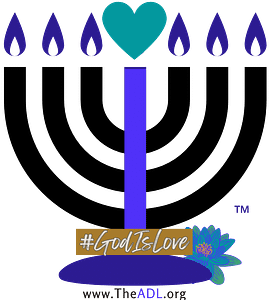 How excellent is thy lovingkindness, O God! therefore the children of men put their trust under the shadow of thy wings.