Key Points of this Article:
In Fall 2022, West took to social media under duress signaling mental and emotional danger, seeking help.

West's named aggressors labeled him 'crazy', dismissing his claims of abuse while simultaneously accusing him of anti-Semitism and hate speech.

West rebutted accusations asserting his own Semitism and love for all of humanity– met with threats of being 'institutionalized' and medicated into 'Zombieland forever'.

Judaic 'advocacy organization' has dangerous record of aggression toward non-White Semites, including West, under the guise of combatting anti-Semitism.
In late 2022, Ye (formerly Kanye) West found himself at the center of a controversy as he faced accusations of anti-Semitism. The renowned artist, known for his influential work in the music industry and his provocative statements, once again sparked widespread debate. In the promptly removed tweet, West declared his intent to escalate to "death con 3 ON JEWISH PEOPLE", but not before Jewish media accused him of promoting violence and white supremacy due to his acceptance of all Americans irrespective of skin tonality.
For someone as famous and outspoken as West, these allegations are not insignificant. As news of his statement spread across social media platforms, various individuals, organizations, and celebrities expressed their disapproval and concern. This backlash prompted an array of discussions about mental health, artistic expression, and freedom of speech.
Members of the Jewish community were quick to condemn West's remarks, voicing their concerns and disappointment through social media and news platforms. Allies of the community also rallied in support, denouncing anti-Semitism. Some called for an apology from Ye, while others demanded more serious consequences for his actions– such as de-banking and financial ruination through loss of endorsements. However, it is important for people to know the facts before criticizing others based on wrong information, emotions and assumptions.
♥
The DEFCON (Defense Readiness Condition) is a warning system used by the US Department of Defense to show how prepared they are to defend against a possible threat. It has five levels, ranging from DEFCON 5 (lowest level of alert) to DEFCON 1 (highest level of alert).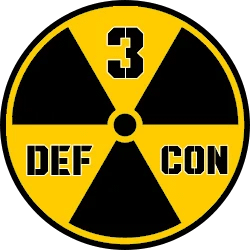 This condition level is like a yellow "caution" sign. It means we are ready, careful, and on alert. It shows we are prepared and being very cautious. DEFCON 3 is a standby level of alert that is seen as the highest level of alert during peacetime. Thus, West's statement was not intended as a threat to anyone, but rather as an articulation of distress in response to potential future aggression directed towards him. Astute individuals are aware of this fact, yet they opted to misconstrue an expression of duress by the victim of aggression as a vow of violence and hatred toward the Jewish community, whilst simultaneously accusing him of "anti-blackness".
The unwarranted attention on the falsely attributed aggression towards Jews overshadowed the remainder of the Tweet, which was, in fact, the most pivotal aspect. West identified his ethnic background as Semitic, proclaiming himself to be a Biblical Hebrew or Israelite, and discussed potential future ramifications involving individuals of the Jewish faith. It was observed by numerous onlookers that as long as West was perceived as detrimental to the Black community, he was continuously praised and exalted. However, when a single tweet regarding the Jewish community surfaced, he was promptly silenced and subjected to tangible criticism and punishment– signifying a blatant double standard between the treatment of Blacks versus Whites.
The multifaceted nature of Jewish identity is a topic of great interest and debate, particularly when it comes to the distinction between religious culture and racial ethnicity. Contrary to prevalent misconceptions, Jewishness and Judaism denote religious affiliation rather than racial classification. To put it differently, Jews are racially considered Whites, and their Jewish identity derives from their religious and cultural traditions. Judaism is not a race, but a religion. While individuals with European Christian heritage are the face of white supremacy, it is important to note that Jews– who are also European in origin– can be equally subject to this label.
♥
Before tackling some of the complexities surrounding Semitic identity, it is essential to examine the difference between cultural tradition and hereditary biology. Judaism refers to a person's self-identification with a specific cultural or linguistic group based on religion, social ties, or shared history. Semitism may involve shared culture but is primarily concerned with genetic descent from Noah's son Shem. In other words, a Semite is a biological descendant of Shem irrespective of religion and cultural traditions.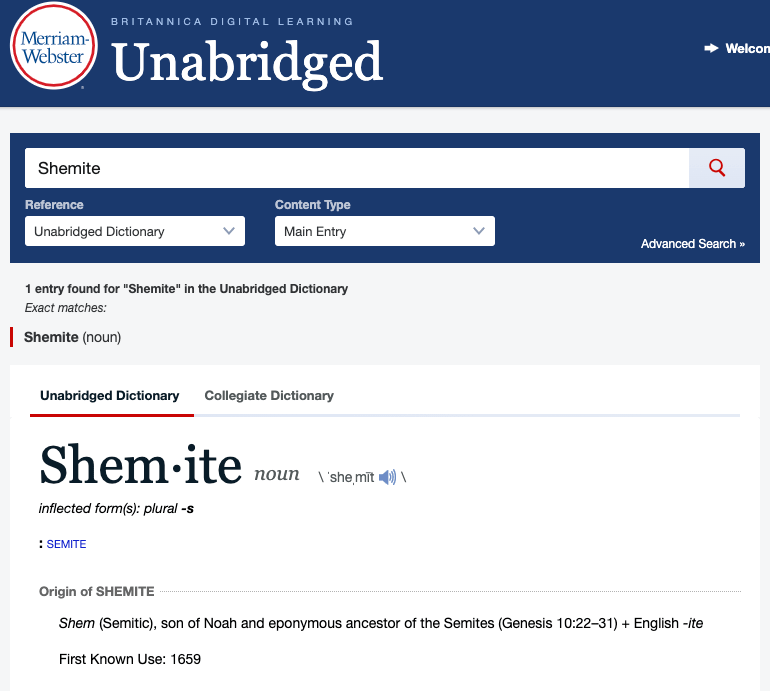 Most Jews are not ethnically Semitic because they are Ashkenazis of eastern European ancestry who did not descend from Noah's son Shem, but from his son Japheth making them "Japhethites". This is the reason for Mahmoud Abbas' recent remark that "Jews are not Semites". The Palestinian president Abbas explains that Ashkenazis' forefathers are Turkic nomads known as Khazars who converted to Judaism:
"[In the 11th century], this empire collapsed, and all its population left to the north and to the west. They left for Russia and Western and Eastern Europe. They spread there, and they are the forefathers of Ashkenazi Jews. So when we hear them talk about Semitism and antisemitism – the Ashkenazi Jews, at least, are not Semites."
Over time, Jews have migrated to different regions globally, resulting in various subgroups such as Ashkenazi (Eastern European), Sephardi (Spanish and Portuguese), Mizrahi (Middle Eastern and North African), and many others. Each subgroup has developed its own unique cultural and genetic traits, highlighting the inaccuracy of labeling all Jews as Semites. Jewish identity is first and foremost grounded in religion. Consequently, it is evident that Jewishness is distinct from Semitic heritage. For instance, the mother tongue of Ashkenazi Jews is Yiddish, which is of Germanic origin. They did not learn Hebrew until the 20th century with the introduction of Zionism and the creation of the Jewish State.
Nevertheless, Mahmoud Abbas was publicly castigated for stating the above facts. Veiled White supremacist hostility was unleashed against Abbas— who is a Semite– through misinformation by Eurocentrists of various religions, including Judaism. One such example is Jewish ambassador Deborah Lipstadt who contradictorily accused Abbas of being anti-Semitic and hateful–though she herself is not a Semite– and twisted Abbas' statement of verifiable facts to be Holocaust denial and malignant toward Jewish people.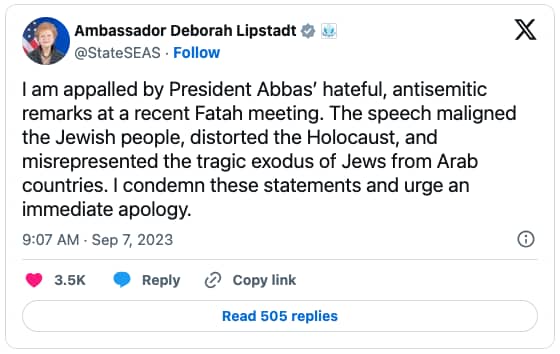 Moreover, Jewish advocacy organizations, such as the Anti-Defamation League, accusing Ye (Kanye) West of anti-Semitism is ironic because, Jewishness has nothing to do with Semitism. They assert that "Antisemitism is a belief or behavior that is hostile towards Jews just because they are Jewish," though all rational adults agree that religious affiliation (i.e. Judaism) is wholly distinct from ancestral biology (i.e. Semitism). Thus, the Anti-Defamation League spreads disinformation. And they employ defamatory techniques to slander and ostracize those who make statements that may cause others to question Jewish ancestry, which was the real "crime" committed by West.
The targeting of West stemmed from this aspect of his tweet: "The funny thing is I actually can't be Anti Semitic because black people are actually Jew also". He was referencing the fact that the majority of Black Americans are the biological descendants of the Tribe of Judah– the same Tribe from whence arose Jesus Christ of Nazareth. Because the Jewish community is simultaneously making the same claim, it would have become readily apparent that someone is being dishonest. Consequently, the Anti-Defamation League immediately provided Ye (Kanye West): What You Need to Know to shape public opinion and prevent too many questions from being asked.
♥
Ye West's White personal trainer who adheres to the Jewish religion, Harley Pasternak, threatened to have West "institutionalized again" and medicated into "Zombieland forever" due to West's insistence that he was not an anti-Semitic aggressor, but instead a victim of mind control–at the hands of individuals who happened to be Jewish–crying out for help. Coincidentally, Pasternak attempted to gaslight West and convince him to forget the "crazy stuff that dumb friend of yours told you [West]", or else Pasternak would effectively take West from his kids.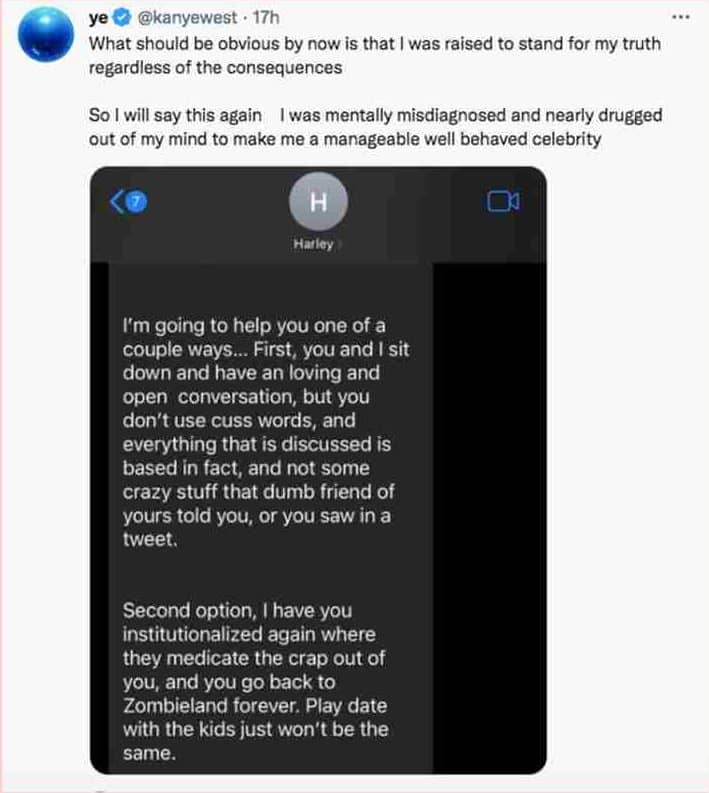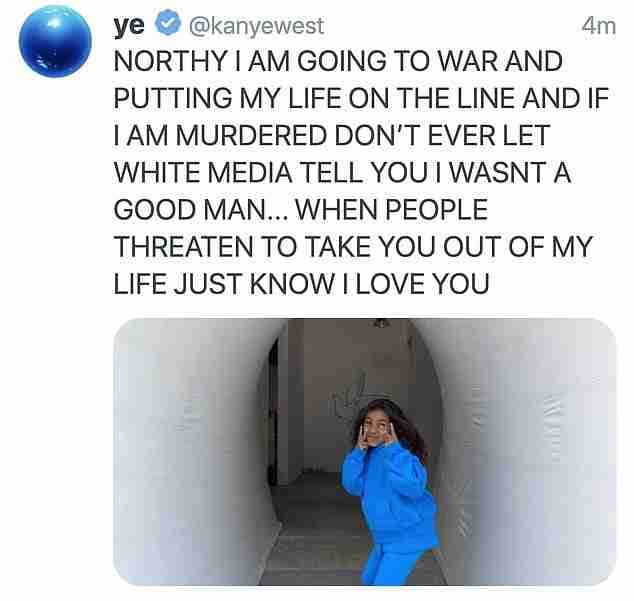 A "personal trainer" with the ability to institutionalize a "client" is highly abnormal. However, Harley Pasternak, Jewish Trainer to the Stars previously worked for Canada's Department of National Defence (DND) and has conducted drug studies on human performance:
"Our interest in improving physical performance does not stem from sports but rather with the enhancement of performance that may provide an advantage to military personnel during operations that require intense physical exertion."
He boasts in a May 27, 2019 Escape Your Limits Podcast episode: "Working for the military, I wasn't governed by the same laws that the typical person was, so I could look at the impact of certain drugs that are not every day things." This is noteworthy because Pasternak's former military employer has a dark history of drug-induced brainwashing and psychological torture, such as the well-documented MKUltra illegal human experimentation program conducted in partnership with the U.S. Central Intelligence Agency (CIA). In a U.S. Senate hearing, officials delved into the horrors and verity of the illicit program:
"Much of it was done with American citizens who were completely unknowing in terms of taking various drugs, and there are perhaps any number of Americans who are walking around today on the east coast or west coast who were given drugs, with all the kinds of physical and psychological damage that can be caused. We have gone over that in very careful detail, and it is significant and severe indeed."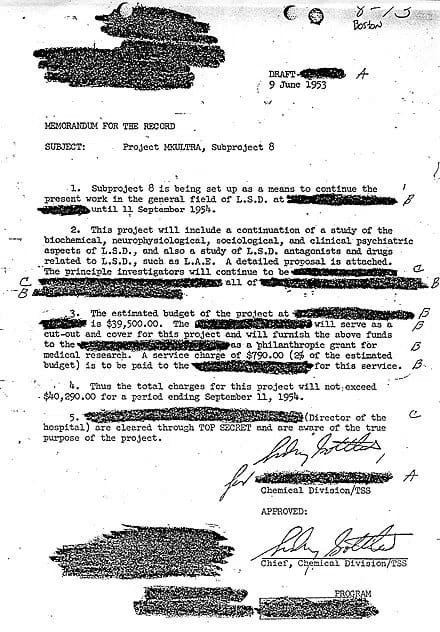 MKUltra employed a variety of techniques to alter the mental states and neurological functions of its subjects, including the discreet administration of high doses of psychoactive substances (primarily LSD) and other chemicals without the subjects' knowledge, electroconvulsive therapy, hypnosis, sensory deprivation, seclusion, verbal and sexual violation, and an array of additional coercive tactics. MkUltra helped lay the foundation for trauma-based mind control that can be used to "handle" individuals with large platforms who speak out of term with a given narrative.
♥
Public figures like Ye West possess enormous influence. Should he be given the opportunity to express his thoughts without constraint, his considerable influence would undoubtedly impact his followers and social media audience significantly. In an instant, he became the primary focus of public scrutiny for a factual, non-violent, non-racist, and non-antisemitic plea for help via social media. Though he went on to expressly iterate his love for Jews and all people, the media honed in on every opportunity to demonize West and illicit public sympathy for Judaism to distract from and negate his claim of Semitic ancestry.
In an interview on InfoWars with Alex Jones, West said "I love Jewish people, but I also love Nazis," subsequently adding, "[e]very human being has value that they brought to the table…We gotta stop dissing the Nazis all the time". However, this message of universal love was distorted into a smear campaign that demoted West from billionaire status, and resulted in the denigration of Blacks as "[f]ake children, lost Black tribes of Israel," whilst glorifying white supremacy. During the Transatlantic Slavetrade between 10 million and 12 million Blacks were transported across the Atlantic Ocean to the Americas from the 16th to the 19th century by Whites, including Jews–many of whose Dutch ancestors had "deep involvement in the slave trade"— where they were reduced to the status of animals.
"Money was earned by Jewish communities in South America, partly through slavery, and went to Holland, where Jewish bankers handled it," confessed Jewish Rabbi, Lody van de Kamp. "Non-Jews were also complicit, but so were we". Demonizing all White Christians in Germany for the horrors of the Holocaust without simultaneously demonizing all White Jews in the Americas for the tragedy of the Transatlantic Slavetrade would be hypocritical, as well as send the racist, hateful message that Black lives are of less value than White lives. Yet this is the very white supremacist ideology weaponized against Ye West who peacefully suggested recognizing there is good in all communities, despite the reprehensible actions of some of its members.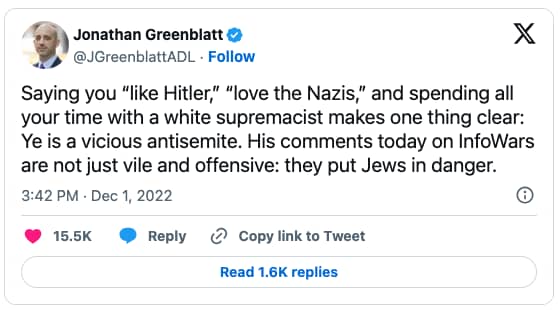 One of the most significant dangers of weaponizing white supremacy is the promotion of hate and discrimination. By using white supremacy as a tool to marginalize and oppress others, it perpetuates a cycle of hatred and division. This can lead to acts of violence, discrimination, and systemic oppression against marginalized communities. Furthermore, the weaponization of white supremacy can also undermine social cohesion and trust within communities. It fosters an environment of fear, hostility, and suspicion, making it difficult for diverse groups to come together and work towards common goals. This not only hinders progress but also creates a breeding ground for further division and conflict.
Moreover, the weaponization of white supremacy can have far-reaching consequences on individuals' mental health and well-being. It can lead to feelings of inferiority, self-doubt, and exclusion among those who are targeted by this ideology. Additionally, it can perpetuate harmful stereotypes, and contribute to a toxic culture that normalizes racism and discrimination in a manner that permits global Jewish "advocacy organizations" to publicly deprecate upon the ancestral heritage of Blacks.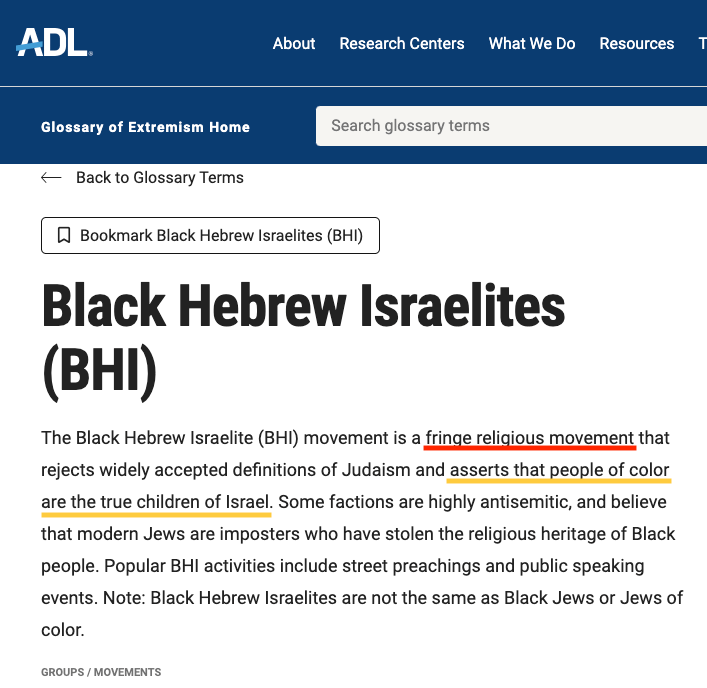 Intelligent individuals at the Anti-Defamation League are aware that Judaism is a religion that has developed associated cultural traditions for adherents known as Jews, while misnomered "Black Hebrew Israelites" or the true Children of Israel form a single biological Bloodline–not a religion. They reject Judaism because it is separate and distinct from Semitism, which poses a serious issue for the Anti-Defamation League who pushes the narrative that Judaism and Semitism are one and the same. For this reason, the Jewish "advocacy organization" leverages the benefits of white supremacy to belittle these Black Americans claiming to be the Tribe of Judah using disinformation because Judaism is making the same claim. Nevertheless, science has already confirmed the oldest DNA found in Israel matches that of Black Americans.
♥
While the focus remained on defaming Ye West by labeling this Black Semitic man an "anti-Black" "anti-Semite", his now infamous tweet brought forth a more profound issue– the prevalence of anti-Semitic disinformation in society. A prime example of this was seen during the conspiracy to deprive NBA star Kyrie Irving of his civil rights for posting a link to film "Hebrews to Negroes" on Amazon, then acknowledging his own Semitism shortly after West. And most recently, Oscar-winning actor Jamie Foxx underwent social crucifixion for inadvertently shinning a spotlight on the fundamental contrast between Judaism versus Semitism. In every instance, the Anti-Defamation League was found at the center of these defamatory public spectacles that silenced Black Semitic men with large platforms, through anti-Semitic disinformation campaigns.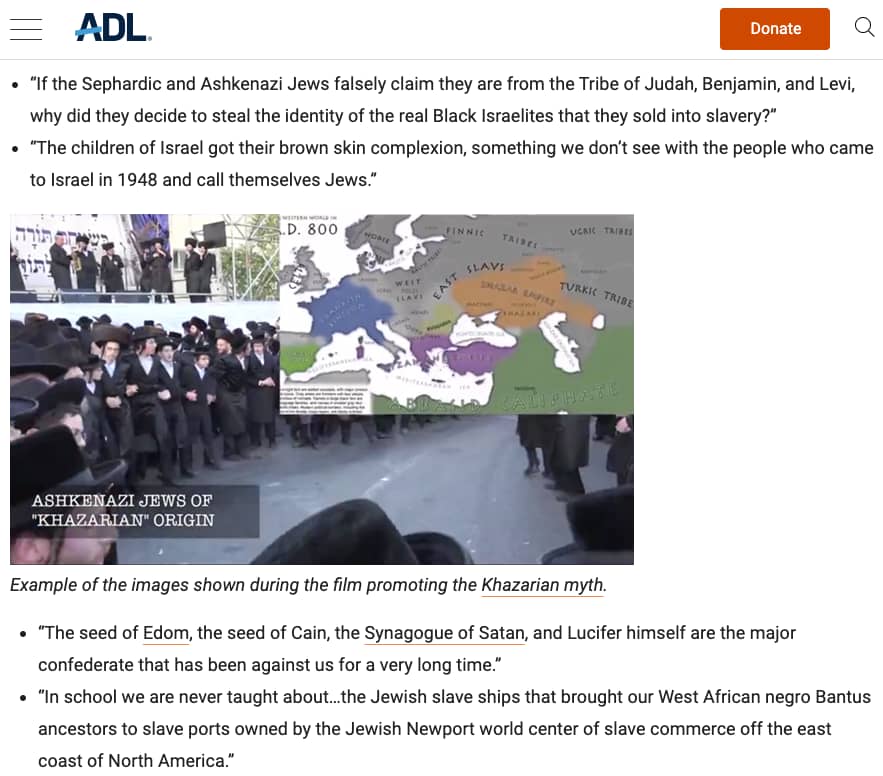 Genetic evidence and historical documentation corroborate that the Caucasian population contemporarily identified as Jews are indeed the biological progeny of the Khazar Empire, which once held sway over eastern Europe and parts of western Asia. The Khazarian Empire dominated the Silk Road, a central hub for global commerce. However, with the empire's collapse, their presence vanished, coinciding with the emergence of Jewish communities in Eastern Europe. Regrettably, the substantial legacy of this prominent global power remains largely absent from American educational curriculums and textbooks, with few exceptions. While the Anti-Defamation League acknowledges the Khazars' existence, they carefully dismiss inquiry into this once great people as "anti-Semitism".
Every community has the right to their proper ethnic identity, and denying this right to any group, including Jews, is wrong. Ethnic identity is an integral part of a person's sense of self and should be celebrated– not hidden. Jewish ancestry holds a rich history that spans thousands of years, with significant contributions to various fields such as art, science, literature, and philosophy. Denying or devaluing this ancestry solely on the basis of non-Semitism undermines the cultural and historical significance of Jewish people and perpetuates harmful stereotypes. By valuing diversity and advocating for equal rights for all individuals, we can create a more inclusive society where everyone feels accepted and valued for who they are, as opposed to whom the Anti-Defamation League wants them to be.
Fighting for religious beliefs is undoubtedly a legitimate practice. However, when utilized to further white supremacist agendas against Semitic individuals under the pretense of countering anti-Semitism, such activities become dubious. In addition, numerous individuals within the Jewish community disagree with the methods employed by the Anti-Defamation League, yet find themselves subjected to the repercussions of these actions in the form of anti-Jewish sentiment.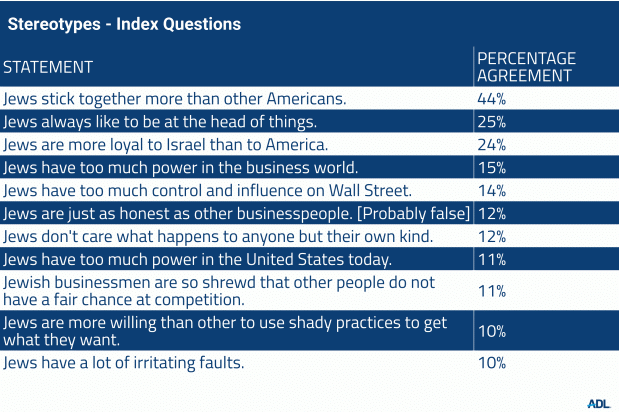 Education plays a vital role in challenging harmful practices and ideologies by encouraging critical thinking, and respect for diversity. Individuals must actively confront racism in their communities and advocate for policies that promote equality. As the rate of hate crimes against Blacks is the highest in the country, it becomes increasingly essential to foster understanding and acceptance through open and honest dialogue. Furthermore, everyone should be granted the opportunity to educate themselves regarding the distinction between religion and ethnicity, free from the threat of slander and financial devastation brought on by the endeavors of "advocacy organizations". Lastly, it is crucial for celebrities to use their platforms positively – inspiring change and promoting tolerance among fans and followers.